Galactic Nebula IC 2120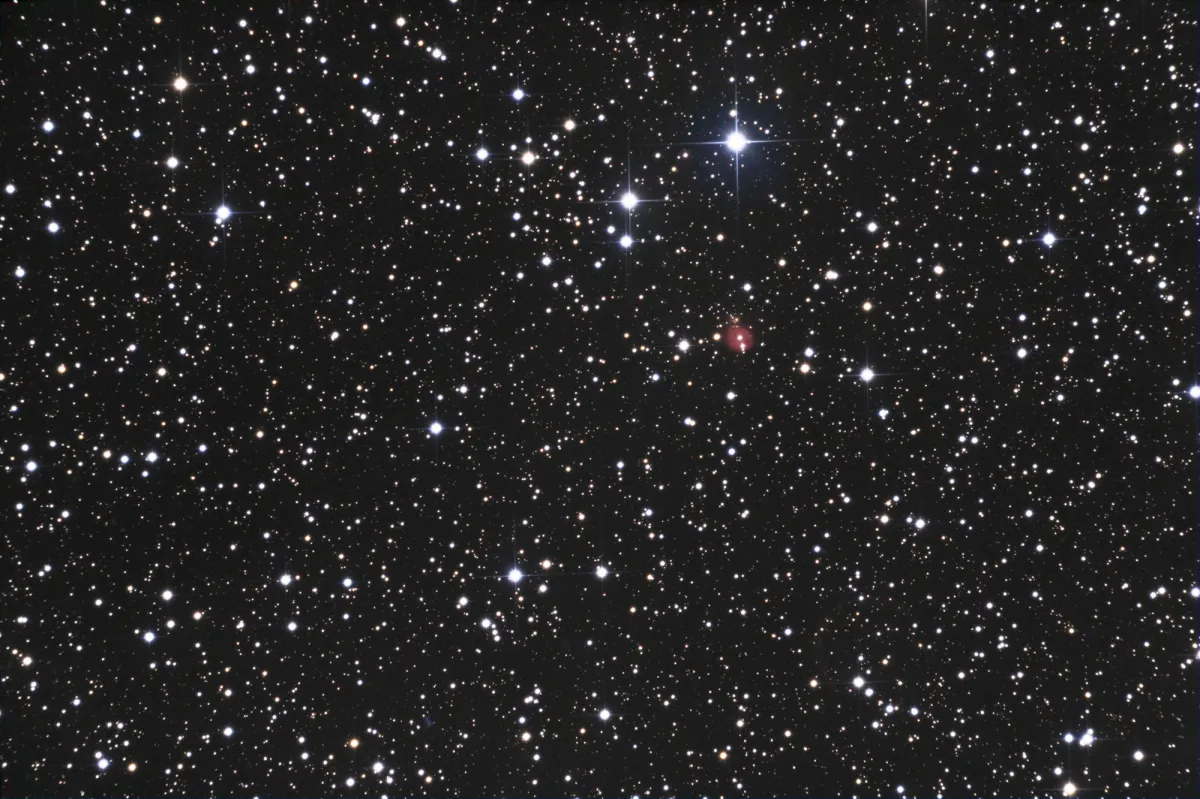 History
The French astronomer Camille Guillaume Bigourdan discovered this nebula on 8 December 1890 using the 12.4 inch refractor at Paris Observatory. He cataloged the nebula as number 262 and noted: «Magnitude 13.4-13.5, clearly nebulous. It was found on 8 December 1890 and was originally thought to be the comet Spitaler (1890 VII).» [363] John L. E. Dreyer included the nebula 1910 as IC 2120 in his «Second Index Catalogue of Nebulae and Clusters of Stars». [315]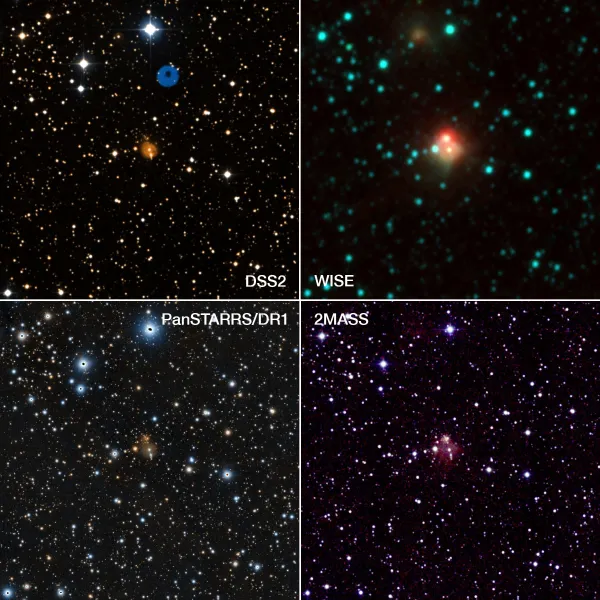 Physical Properties
This object caused a bit of confusion: The «Strasbourg-ESO Catalog of Galactic Planetary Nebulae» published in 1992 lists IC 2120 as a possible planetary nebula under the designation PK 169-0.1. [141] In the 2001 edition of the same IC is listed as a misclassified PN with the note «compact H-II region». [146] Simbad also offers this version. [145] The «NASA/IPAC Extragalactic Database» (NED) still explains IC 2120 as a sighting of comet 113P/Spitaler, which was mistakenly mistaken for a nebula. [194]
As you can see in the pictures, the small, round shape of IC 2120 with the star in the middle really looks like a planetary nebula, but it is a compact H-II region. Simbad gives 1388 parsecs (about 4500 light years) as the distance. [145] Other sources give 0.9 kpc to 1.86 kpc. [365]
Revised+Historic NGC/IC, Version 22/9, © Dr. Wolfgang Steinicke [277]

| | |
| --- | --- |
| Designation | IC 2120 |
| Type | NF |
| Right Ascension (J2000.0) | 05h 19m 10.3s |
| Declination (J2000.0) | +38° 11' 06" |
| Dreyer Description | eF |
| Identification, Remarks | Comet Spitaler 1890! |
Finder Chart
The galactic nebula IC 2120 is located in the constellation Auriga, which is best visible from September to April.