Cat's Paw Nebula (NGC 6334)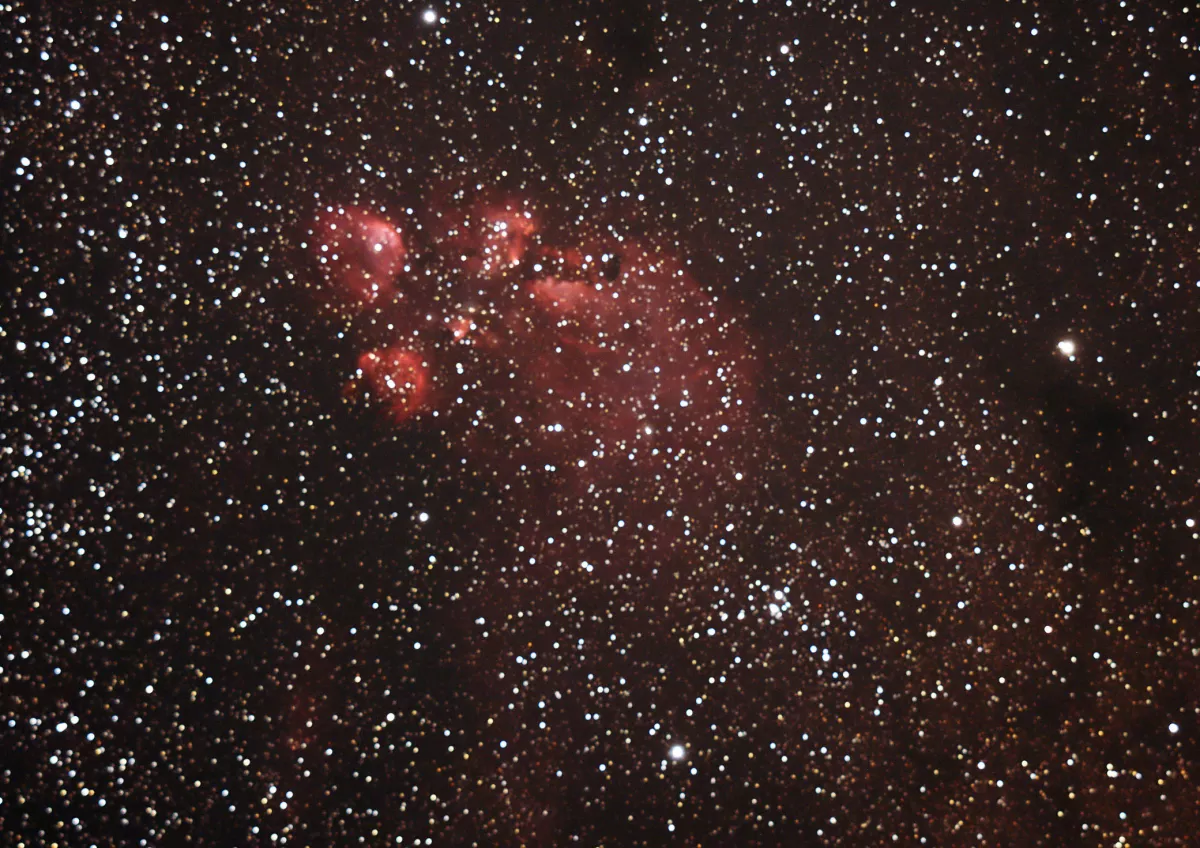 History
The nebula was discovered by John Herschel on 7 June 1837, when he was in South Africa exploring the southern sky with his homemade 18¼ inch reflecting telescope. He catalogued the nebula as h 3678 or GC 4288, noting: «Extremely faint, very large, irregular considerably extended, very gradually little brighter following, stars of 8th magnitude involved.» [467] Dreyer then adopted the nebula including the description in 1888 as NGC 6334 in his «New General Catalogue». [313]
Thanks to its appearance, NGC 6334 later received the nickname «Cat's Paw Nebula» or more rarely «Bear Claw Nebula».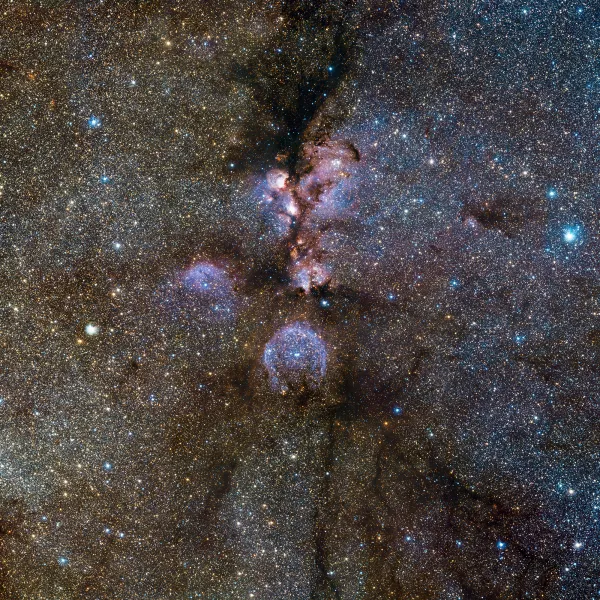 Physical Properties
This is one of the most active star-forming regions, consisting of luminous H-II regions and dark clouds, which extends over almost 1° in the sky. It contains young, massive stars, up to ten times the mass of the Sun. [520] The distance is estimated to be about 1132 pc. [145]
Finder Chart
The nebula NGC 6334 is located above scorpios sting in the constellation Scorpius. The best time to observe it is during the months of May to July, when this part of the constellation is highest above the southern horizon at night. An observation site with an unobstructed view to the south is required here, because the nebula has a declnination of -36° and rises just 11° above the horizon in Switzerland when it is in the meridian.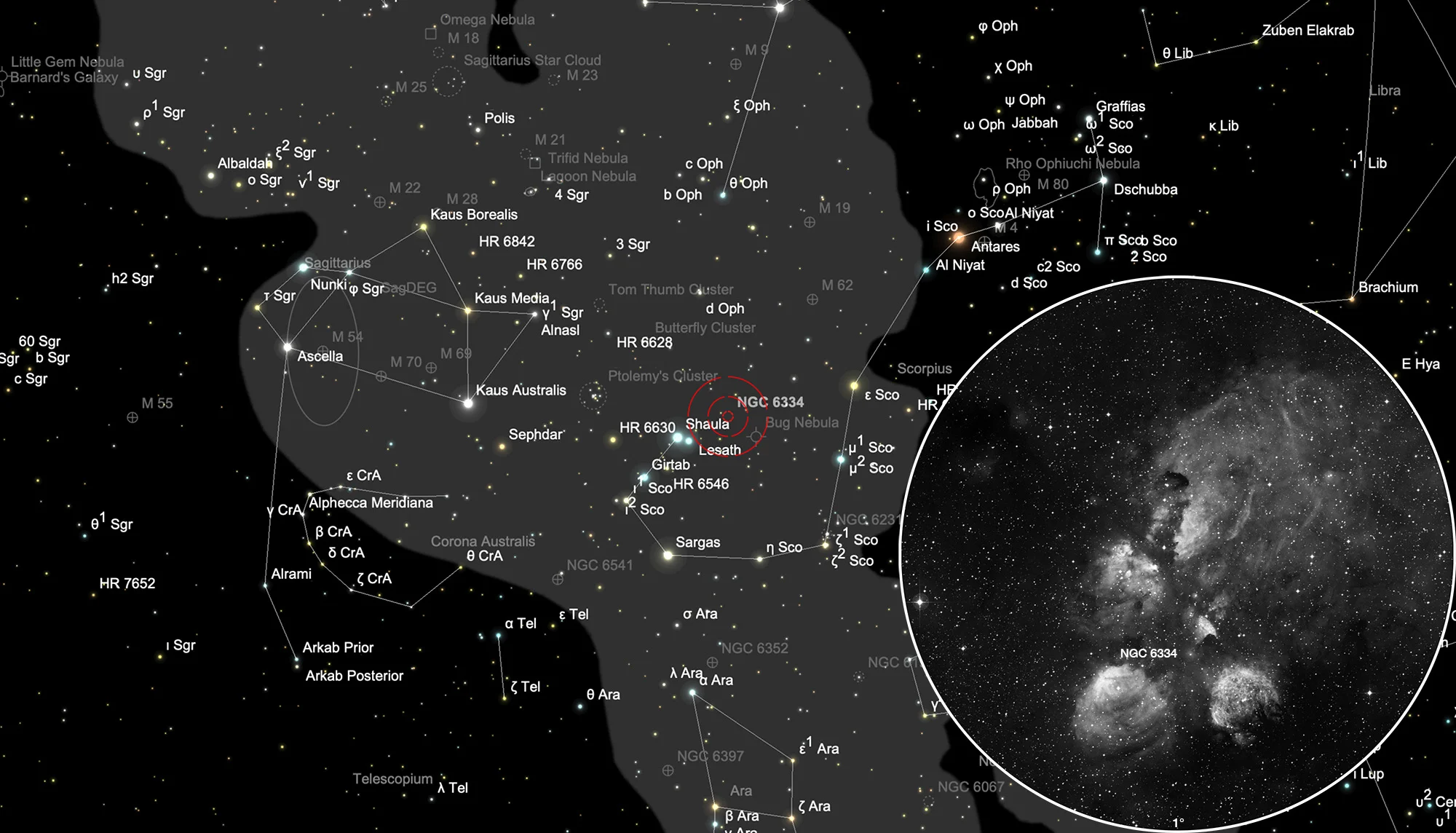 Visual Observation
Description pending ...