Galactic Nebula IC 4605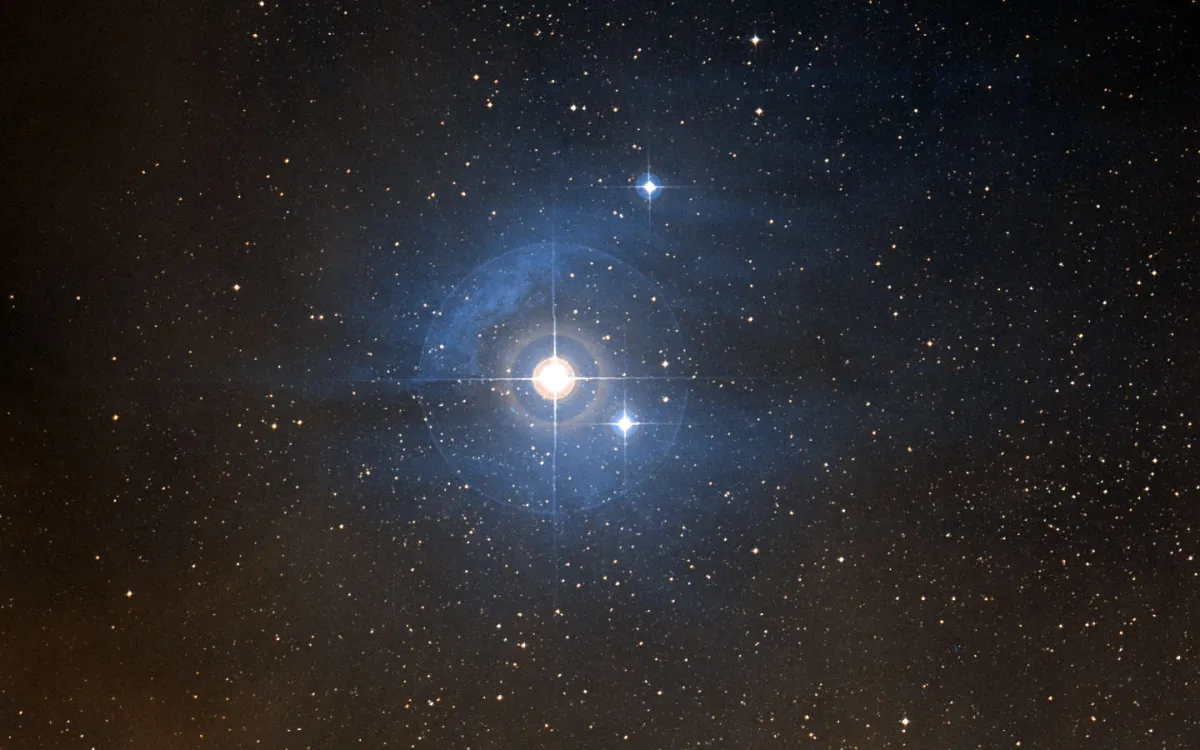 Object Description
The reflection nebula IC 4605 (LBN 1110) belongs together with IC 4603, IC 4604, the Antares nebula vdB 107, Sharpless 2-9 and many dark clouds to a large area of nebula, the Ophiuchus Molecular Cloud. Its center is about one degree south of the star ρ Ophiuchi, is surrounded by dense dust and is only visible in infrared images. The IC numbers were discovered in 1882 by the American astronomer Edward Barnard, who also recorded the dark clouds B 42, B 44 and B 45. [196, 239, 270, 277]
The Ophiuchus Molecular Cloud, also called Rho Ophiuchus Cloud, is an area with active star formation, which is one of the closest to us at a distance of only about 407 light years. X-ray and infrared observations revealed more than 300 young stars within the large cloud in the center. The age of these stars is estimated to be only 300'000 years - very young compared to the oldest stars in the universe, which are more than twelve billion years old. [460]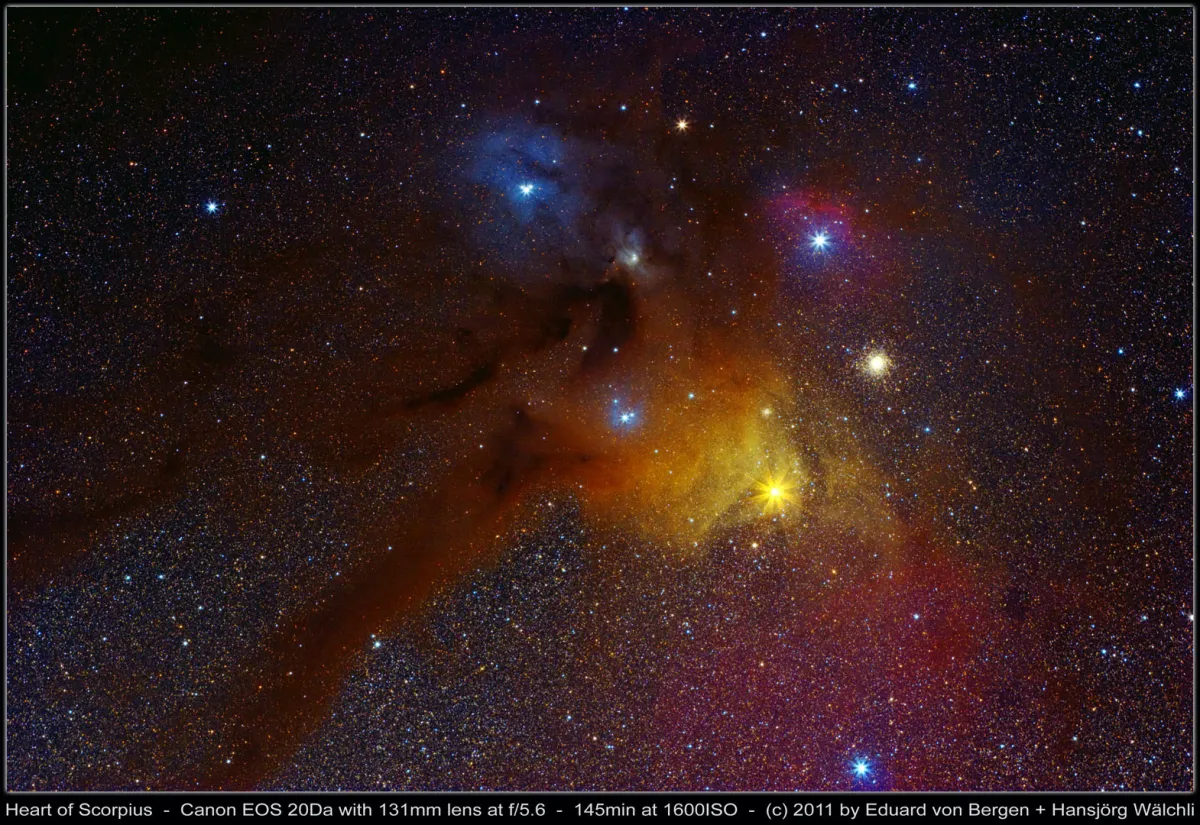 Finder Chart
The nebula IC 4605 is located in the constellation Scorpius (Scorpio) at the 4.8 mag bright star i Scorpii, about 1.4 degrees north of the bright star Antares (α Scorpii). The best observation time is April to August.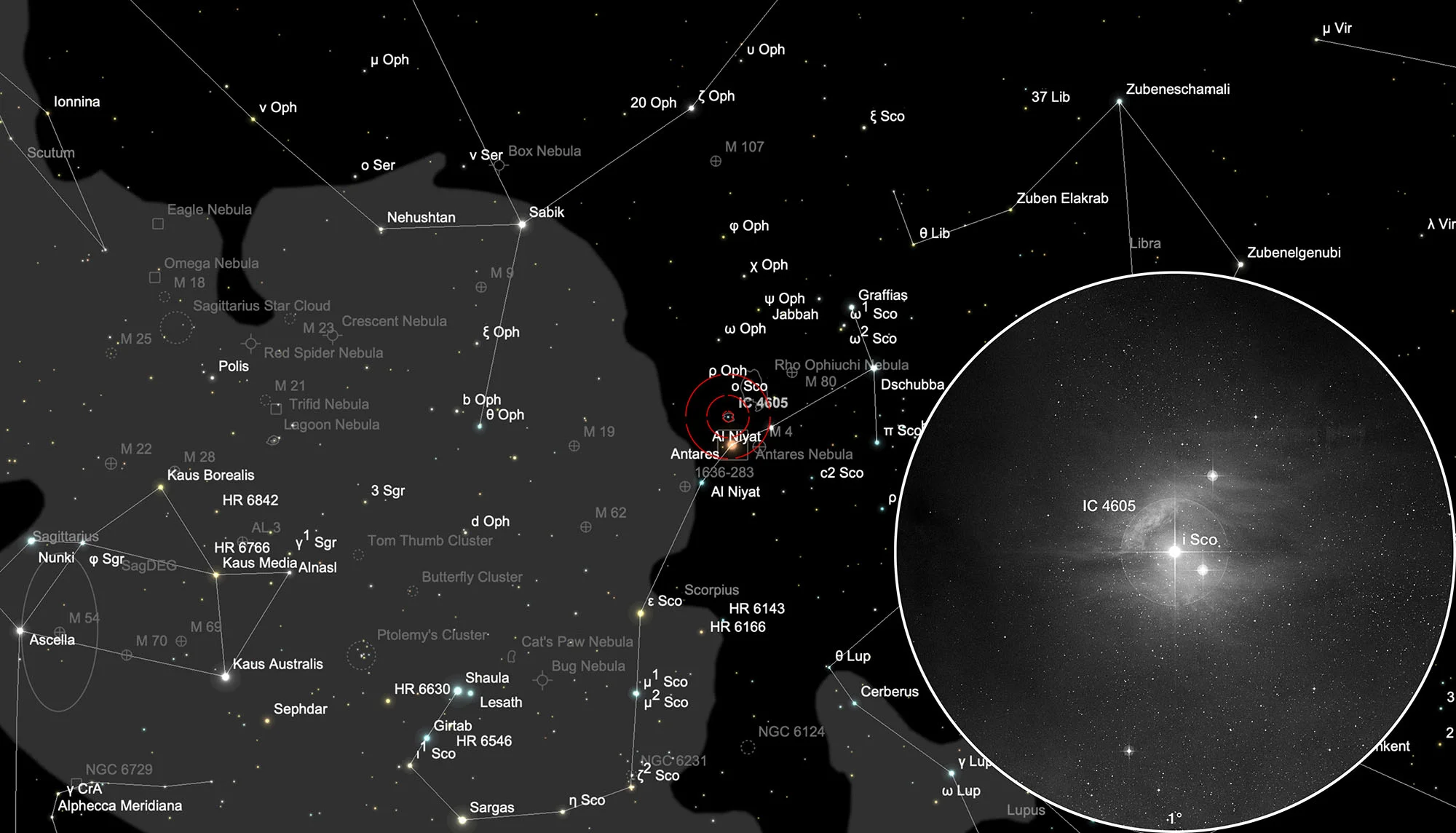 Visual Observation
Description pending ...