Globular Cluster NGC 6366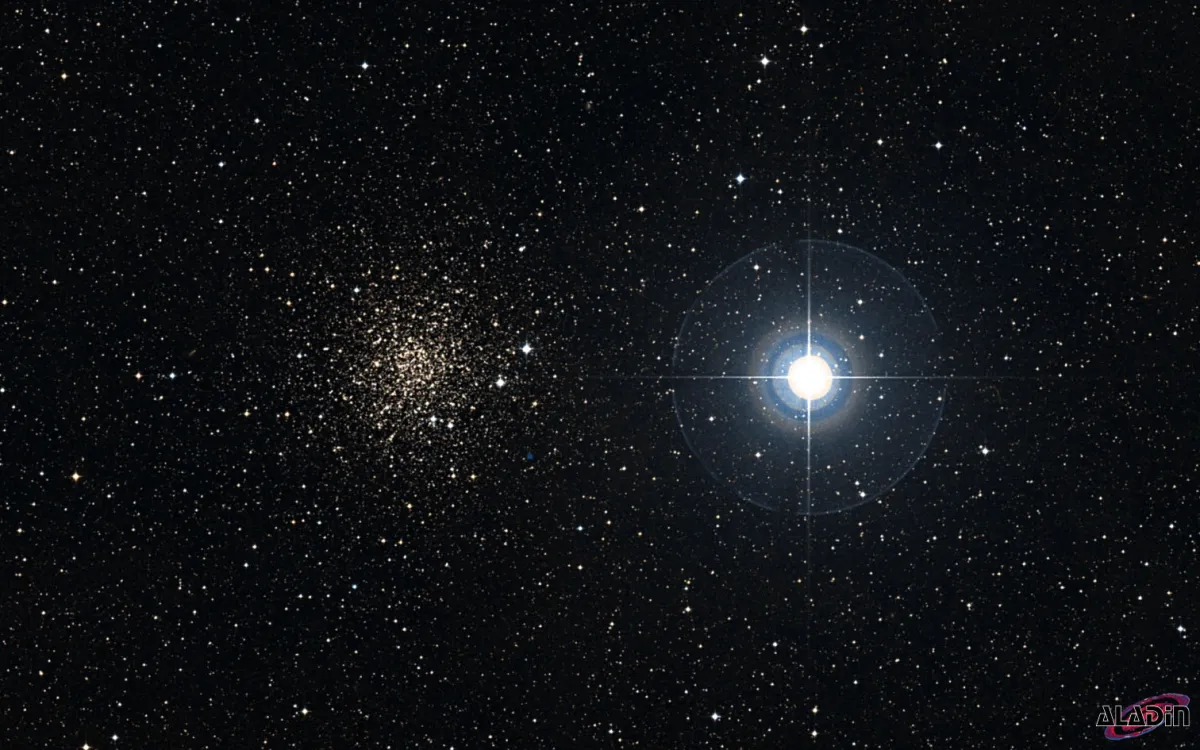 History
This globular cluster was discovered on 12 April 1860 by the German astronomer August Winnecke using his private 3 inch Merz refractor while he was working at Pulkowo Observatory south of St. Petersburg. [277]
Physical Properties
NGC 6366 is a metal-rich Galactic globular cluster and the fifth closest to the Sun. Its kinematics suggests a link to the galactic halo, but its metallicity indicates otherwise. A presence of second generation stars is not evident. [590]
Finder Chart
The globular cluster NGC 6366 is located in the constellation Ophiuchus. The best observation time is in the months March through August.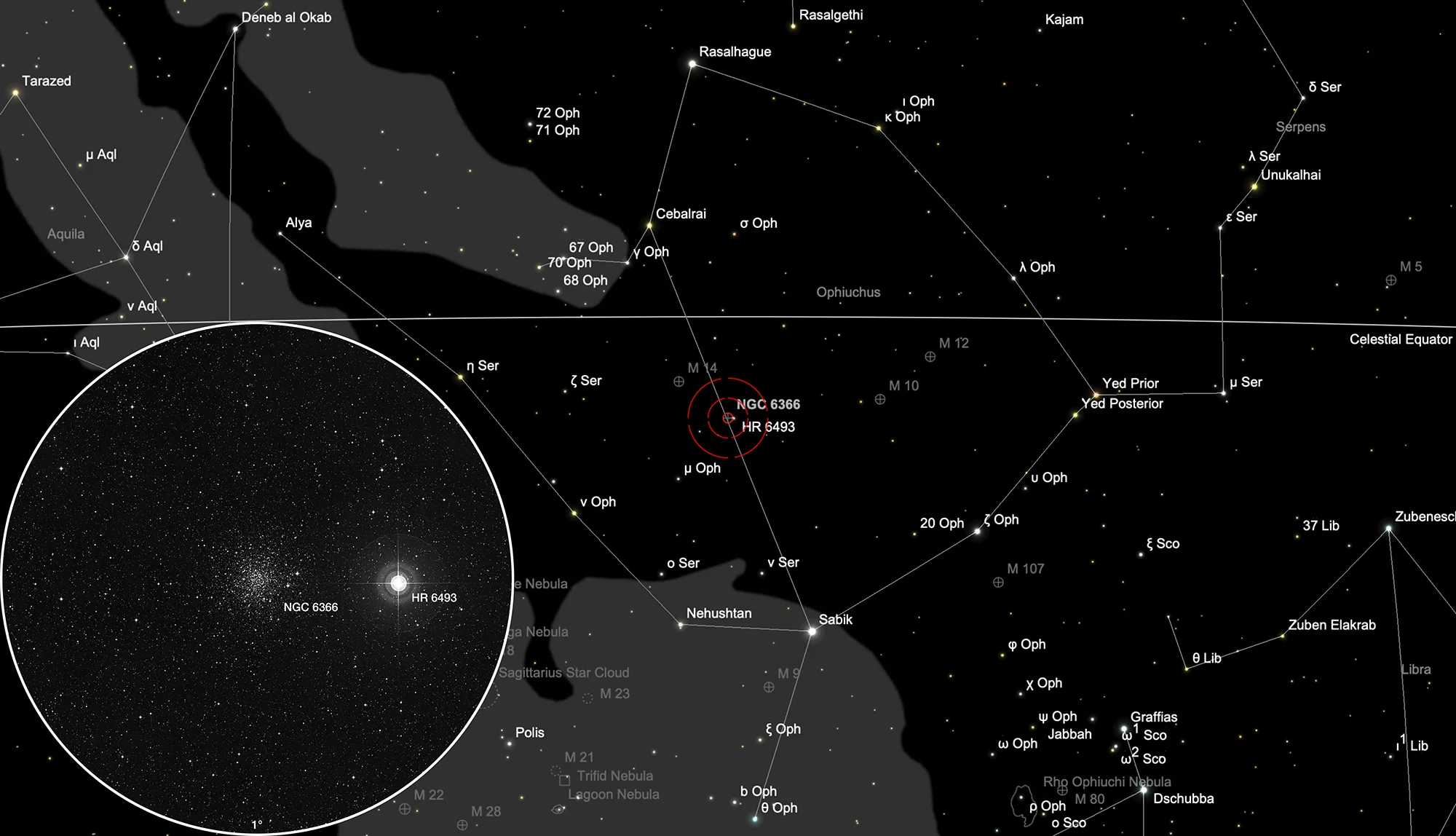 Visual Observation
Pending ...