Reflection Nebula IC 5076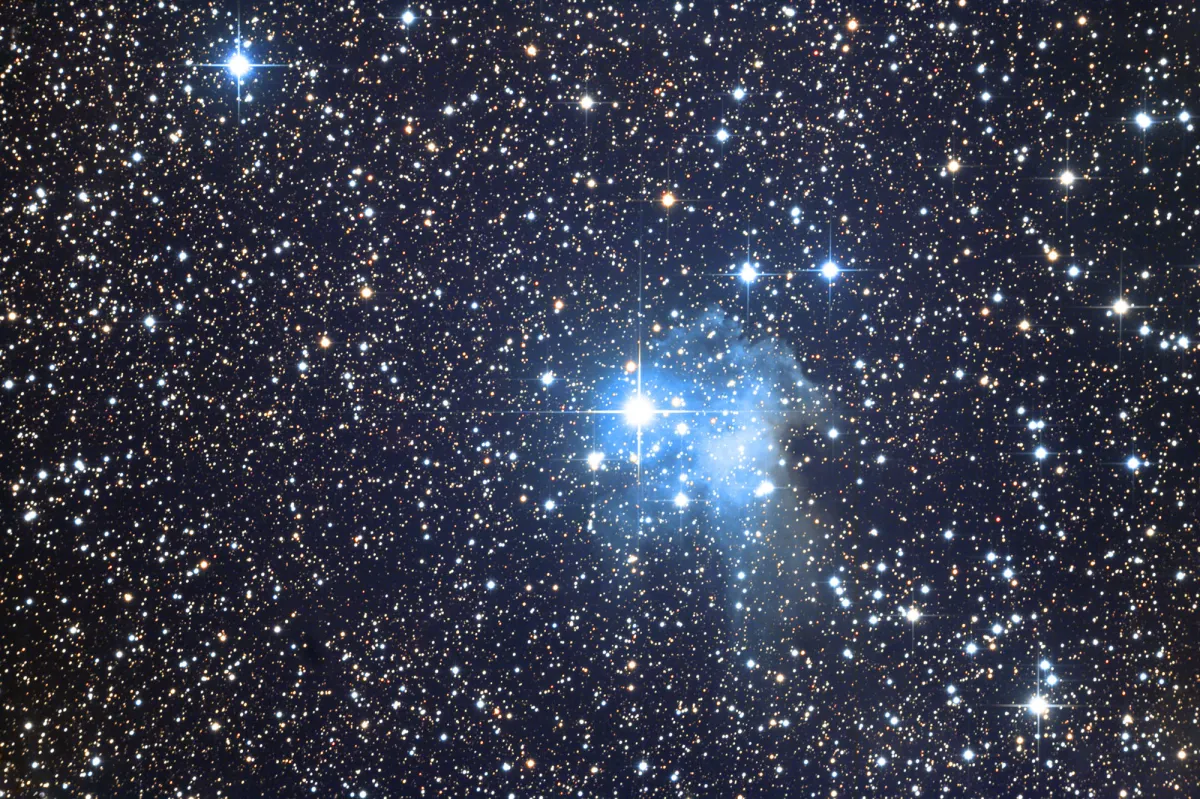 History
The British astronomer Isaac Roberts discovered a nebula around the approximately 5 mag bright star V2140 Cygni on 13rd September 1895. This was included in 1910 by the Danish-Irish astronomer John L. E. Dreyer in his «Second Index Catalogue of Nebulae and Clusters of Stars» published in 1910 under the designation IC 5076. [196, 315] The Canadian astronomer Sidney van den Bergh identified this nebula as a reflection nebula on the photo plates of the «Palomar Sky Survey» and included it under the name vdB 137 in his 1966 catalog of reflection nebulae. He noted: Type II (star outside the nebula), very bright, very blue, moderate absorption, radius 6.8 arcminutes (red) to 4.8 arcminutes (blue). [255]
Physical Properties
The star V2140 Cygni (HD 199478) is a blue supergiant of the spectral type B8Ia and belongs to the pulsating variables. Its brightness fluctuates by 0.1 magnitudes over the course of 27 to 55 days. [145, 366]
Finder Chart
The galactic nebula IC 5076 is located in the constellation Cygnus (Swan), which is best visible from April to November.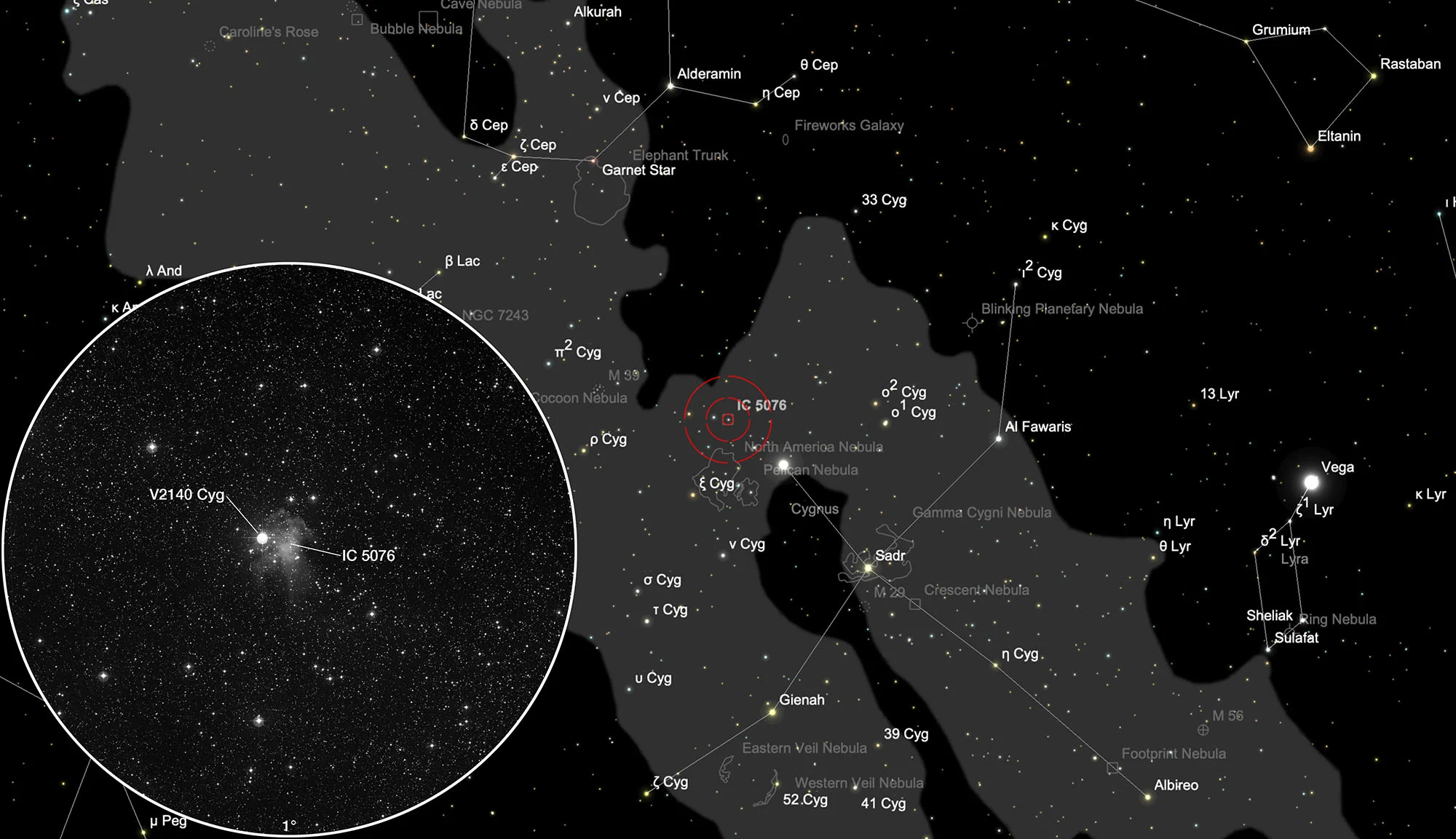 Visual Observation
Description pending ...