Globular Cluster NGC 7006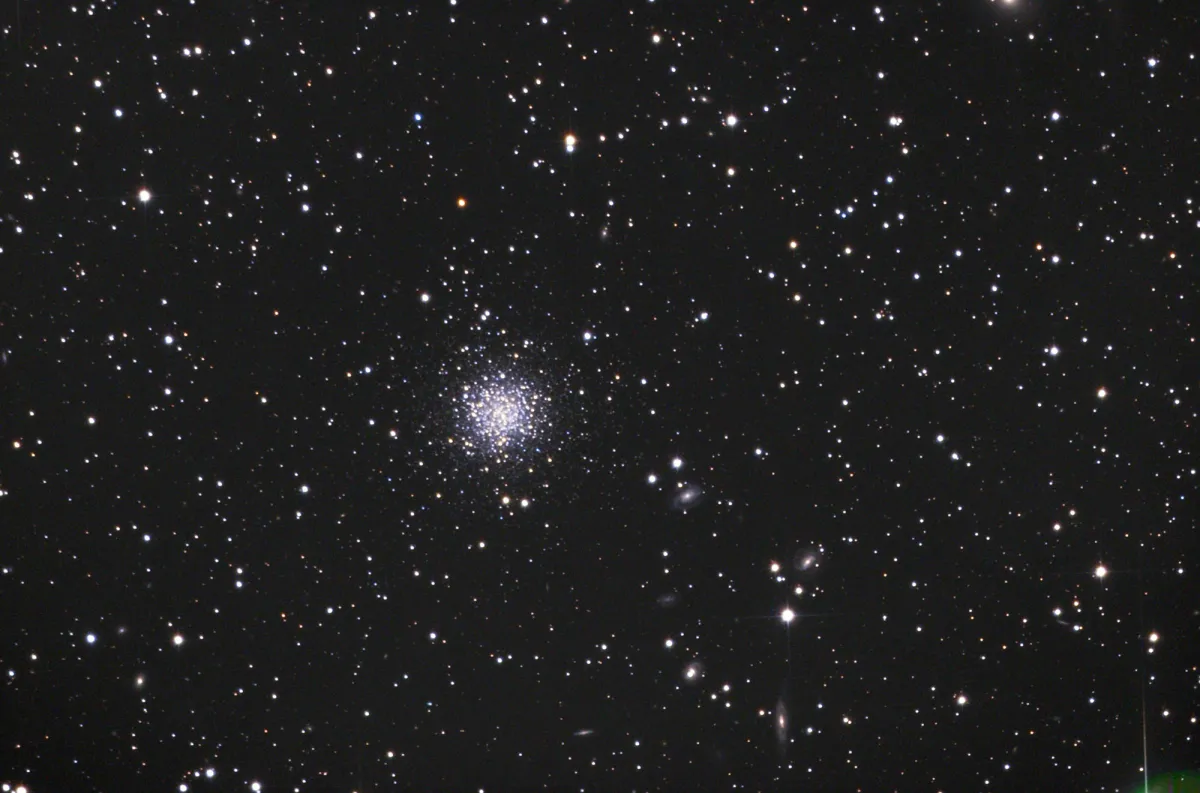 History
The globular cluster NGC 7006 was discovered on 21 August 1784 by the English-based German astronomer Wilhelm Herschel and confirmed on 11 October 1825 by his son John. John Louis Emil Dreyer, who revised Herschel's «General Catalogue», described it in his 1888 «New General Catalogue of Nebulae and Clusters of Stars» as follows: «bright, rather large, round, increasing in brightness towards the centre». [313]
Physical Properties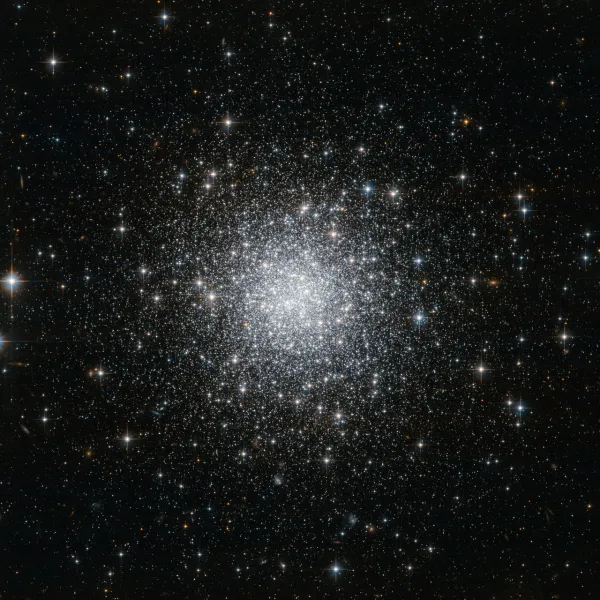 The globular cluster is located about 40 kpc (about 130'000 light-years) from the galactic center in the halo, the outer region of the Milky Way. The distance to Earth is about 135'000 light years, about five times the distance from the Sun to the center of the Milky Way. The halo is a roughly spherical region around the Milky Way composed of dark matter, gas, and loosely distributed globular star clusters. Like most globular clusters, NGC 7006 has a very eccentric orbit, suggesting that it evolved independently of the Milky Way and was later captured. The metal abundance of NGC 7006 is comparable to that of globular clusters M 13 and M 3. The age is estimated at 12.25 ± 0.75 billion years. [323, 324]
In roughly the same viewing direction as globular cluster NGC 7006 are a number of much more distant, faint galaxies. These are shown in Fig. 1. The brightest of these are identified on the overlay: PGC 65907, PGC 1501723, PGC 65908, PGC 1500528, PGC 65935.
Finder Chart
The globular cluster NGC 7006 is located in the constellation Delphinus (Dolphin). The best observation time is May to October.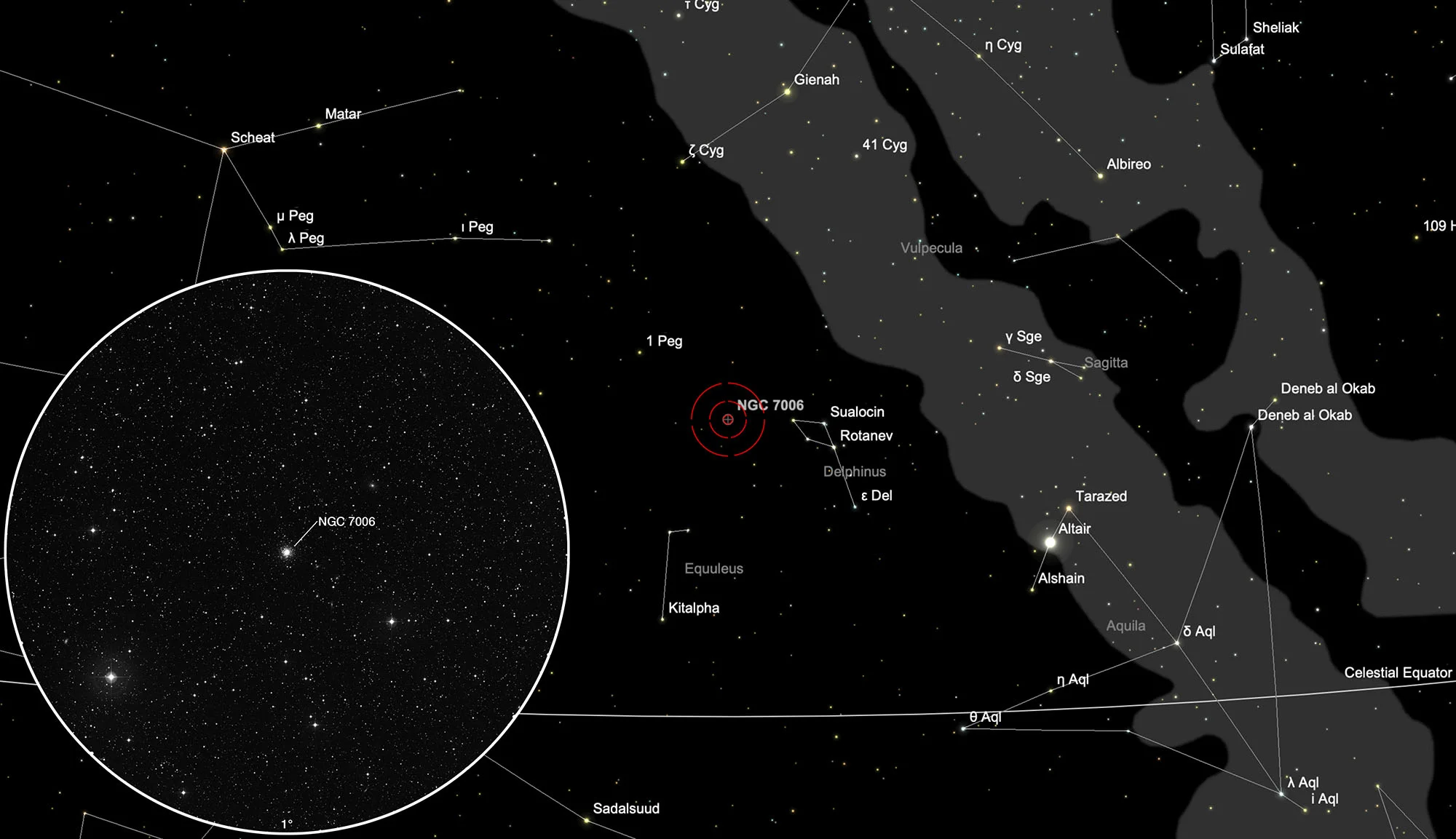 Visual Observation
Pending ...